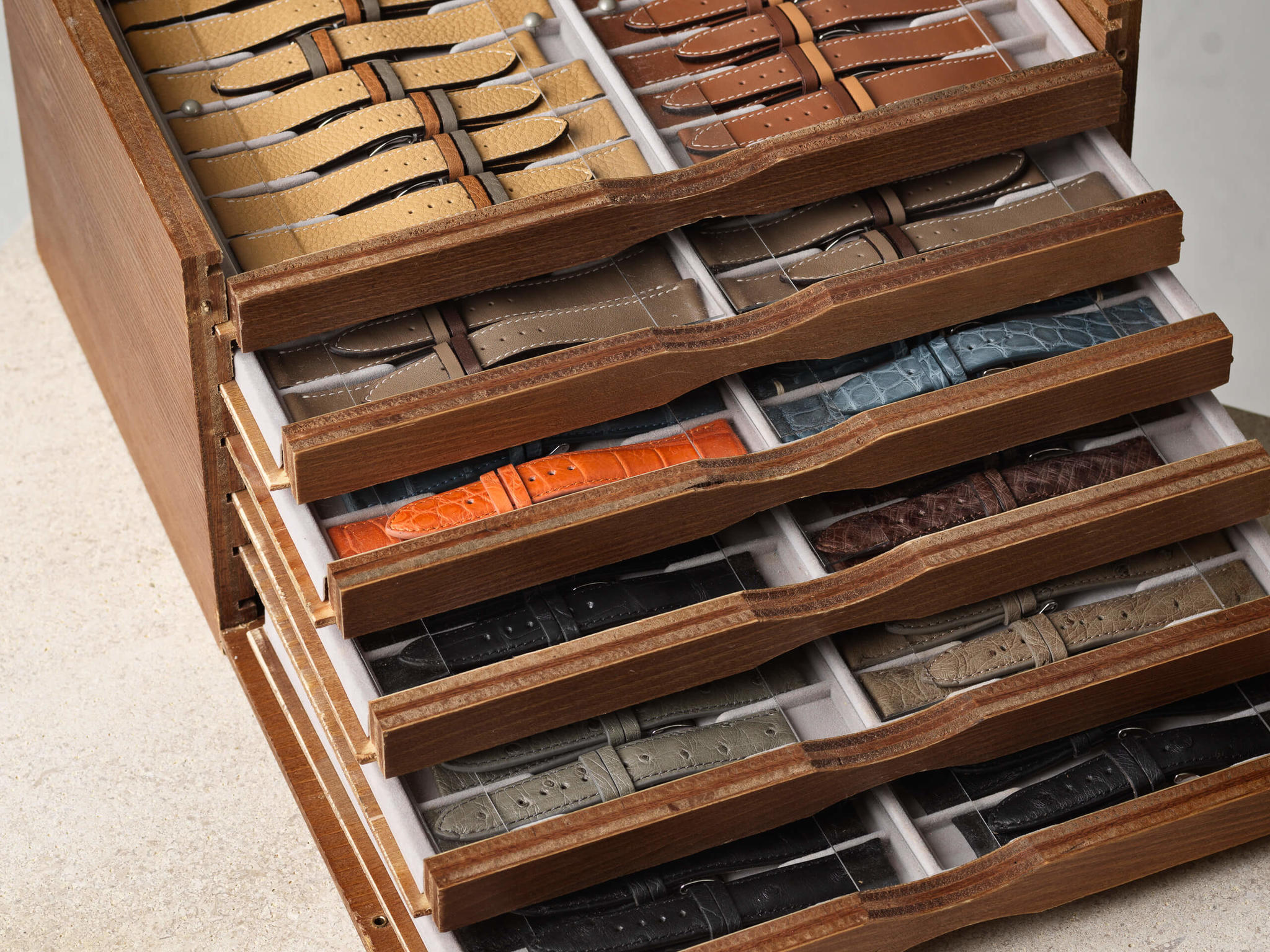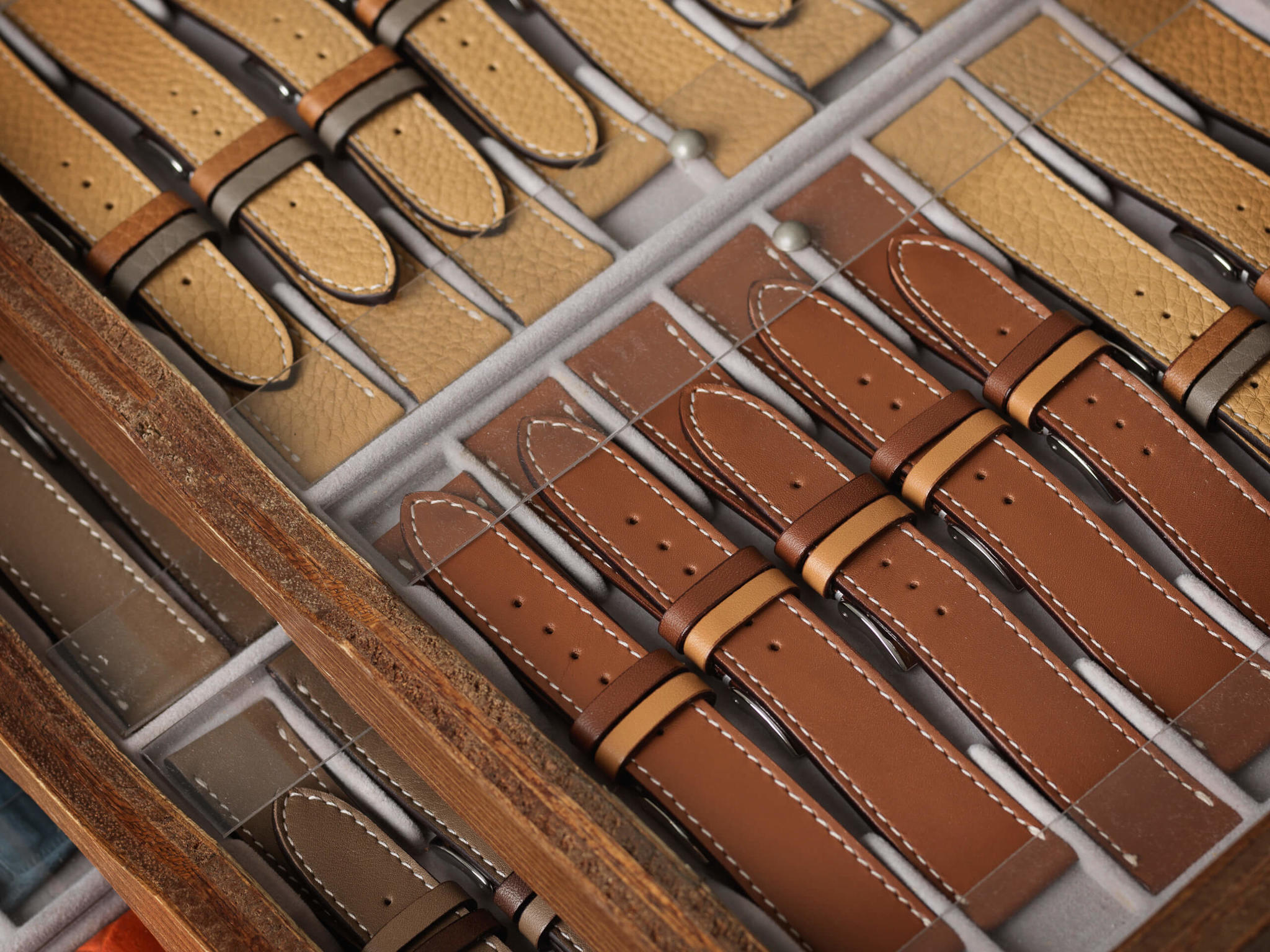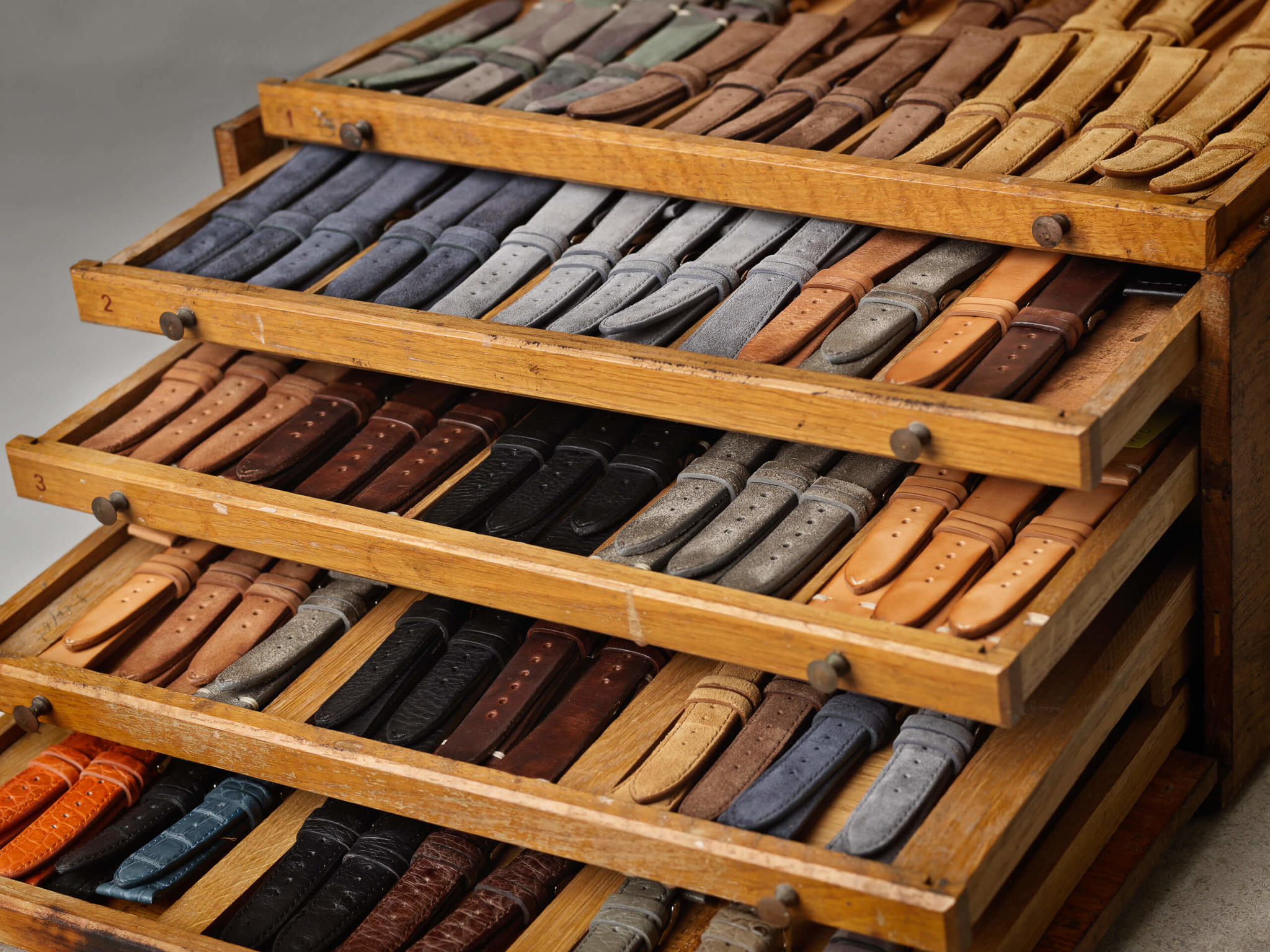 At WRIST ICONS we are very keen to search for the best value money can buy. We like details. We like straps. But there are straps and then there are handmade straps made by Jean Paul Menicucci.
Jean Paul  has been in the leather business since 1989. He took over the leather company from his family who used to make belts and other leather accessories for decades. Jean Paul has been a collector of watches since the late 1980s.  He got his first Rolex Submariner at the age of 18 (a 5513). On request of vintage watch collectors, Jean Paul started to develop some watch straps as a kind of test. This turned out to be quite successful, that in 2011 he decided to shift focus by concentrating on producing watch straps and developing watch related products.
JPM is really the man of the details. He makes straps from the best leather made by the best tanneries in Italy and sources special skins worldwide. Thereby he is really creative. He has been the first who came up with  the vintage strap design with the two stitches. Many copied but no one has succeeded to duplicate the quality. All of our straps made by JPM are completely handmade. So that includes cutting, hole punching, stitching, sanding, gluing and distressing processes, which result in a superior final product. If you feel it, you understand it. So we at WRIST ICONS paid Jean Paul a visit in the Tuscan hills close to the city of Lucca, to meet with him. We wanted to feel the products ourselves and discuss the possibilities to develop our own collection.
The leather products in the WRIST ICONS collection had to be original, luxurious and iconic.  Therefore we focused on some evergreens combined with some exotic leathers and daring new products.